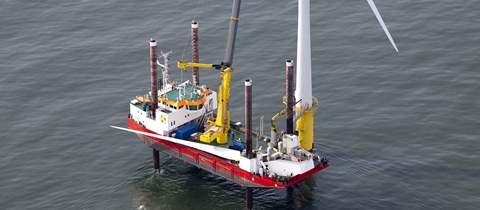 The Crown Estate has recently released its report focusing on how jack-up vessels can help bring down costs in the maintenance of offshore wind turbines.
The report, 'Jack-up vessel optimisation', studies the significant potential in cost reduction through sharing arrangements and closer cooperation between windfarm owners.
The report can be downloaded from Crown Estate's website.
It points to evidence of significant production downtime due to maintenance planning and implementation and claims that revenues could be increased by as much as GBP 110 million across currently operational windfarms in the UK.
Even though the report is based on the UK offshore wind market, it is valuable reading for the industry as a whole, particularly within a wider European perspective.
I was very interested to see the three specific recommendations for progressing the concept of a 'flexible charter club'.
This report also sheds new light on some of the findings in an O&M report commissioned by this site, Offshore Wind O&M, in particular related to the sometimes insurmountable costs of emergency repairs to single wind turbines.
Operations and maintenance in offshore wind is still an underdeveloped market and this report makes a welcome contribution to improving the market's understanding of the key issues. This is something I have spoken about before and I'm pleased to see the increasing focus on the issue.