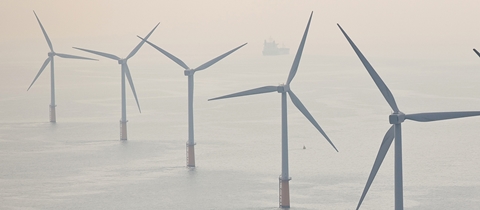 As long as politicians delay long-term plans within sustainable energy and threaten to reopen the energy discussions at a political level, it'll be impossible to reduce offshore wind energy prices.  The offshore wind and energy sector as a whole has a high-risk profile. Financing isn't easy to come by, and certainly not if there is concern over the political framework. 
This was the topic of a recent article in EnergiWatch, in which I was asked to share my thoughts on the future of offshore wind energy prices.
When politicians talk about opening up the energy conciliation talks, it creates instability through the entire system. When politicians show uncertainty, it's not only the utilities that begin to worry about investing. They have to show clearly that they want this by establishing conditions that encourage private investment.
We don't have a divine right to offshore wind being the new alternative to oil and gas. It's a supplement. We have to think about various forms of energy, and we have to think from a long-term perspective. But it demands clearly defined parameters. Because if we want a change leading to a mix of different types of energy, it demands large investment. Not just from the large players, but also from suppliers to the industry like DBB Jack-Up. We need a foundation to work from.
European advantages
I believe that in Europe, we are increasingly moving towards industrialisation within offshore wind turbines. We have the production, installation and maintenance of turbines going, yet we have realised that we can't do everything ourselves. But if we really want to get prices down, it demands that sector is open to longer contracts and partnerships. And for that to happen, we need to know the political conditions.
European companies are perceived very strongly within the offshore wind industry, but it is not an advantage we can take for granted. We've worked hard to achieve the position we have within wind, and we can't let the opportunity pass. I'm sure there are plenty of regions that can benefit from our experience. But if we want that to happen, we need political support to maintain what we have developed.
*The interview with Søren Springborg was first published in an article on 13 June 2014 in EnergiWatch.